How to Make an Apple Betty Recipe
Have you ever learned how to make an apple Betty recipe? In the midst of apple season, I am trying to sort out all these apple desserts with so many various names. Not all are as simple as apple bread or a delicious apple coffee cake. There is such a little difference among recipes like the apple pie and apple pandowdy. Some recipes are called apple cobbler and I would call them deep dish apple pie. What is the difference between apple crumble recipes and apple crisp recipes? Now I am trying to distinguish the difference in the apple Betty (also called apple brown Betty) from all the others.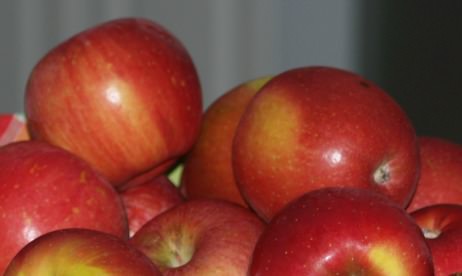 How to Make an Apple Betty Recipe
When I learned how to make the apple Betty recipe, I found that supposedly it originated in colonial times. When I run into so many similar desserts with different names, I start out thinking that some may have started in other countries therefore being documented with different names. This is not so with apples; most of these similar recipes started in the early colonies. In looking for similarities and differences in all these apple recipes, I find many things alike about them. When I learned how to make the apple Betty recipes I found that most of them contain bread crumbs. The result should be more like a pudding but this is not true of all recipes.

Most of us have a "sweet tooth" of considerable size and this is especially true of Americans. The history of apples since the early colonial days tells of our first desserts. It is no wonder that the apple Betty recipe along with others like apple cake and apple squares recipes are so popular. Using fruit in dessert recipes allows us to enjoy the sweetness without adding as much sugar utilizing the natural sweetness of the fruit. If you are trying to avoid sugar, try cutting some extra from the recipes.

HOW TO MAKE APPLE BETTY RECIPE
3 Cups bread crumbs

2 Large apples, peeled, cored and sliced

1 ¼ Cups sugar

¼ Teaspoon cloves

¼ Teaspoon salt

¼ Cup melted butter


Preheat oven to 350F degrees; grease baking dish.
Make a layer of bread crumbs on the bottom and then a layer of apples.
Combine and blend sugar, cloves and salt; sprinkle over apples.
Continue making layers until all is used reserving some bread crumbs for the top.
Pour melted butter over the top; bake for 30 minutes or until apples are tender.
Serve hot with whipped cream or ice cream.

---
BANANA APPLE BETTY RECIPE
This banana apple dessert is a little different from the other with the addition of bananas. I love the extra flavor; the two fruits make a great combination.
¾ Cup plus 1 teaspoon sugar

¼ Teaspoon salt

1 Teaspoon cinnamon divided

2 Apples peeled and sliced

3 Bananas peeled and sliced

3 Cups small bread cubes

3 Tablespoons butter


Mix 3/4 cup sugar, salt and 1/2 teaspoon cinnamon together; combine with sliced apples and bananas.
Brown bread cubes in melted butter; sprinkle with 1/2 teaspoon cinnamon and the 1 teaspoon of sugar.
Start with a layer of bread cubes on bottom of baking dish.
Make alternate layers of bread and fruit reserving enough bread for the top.
Cover dish and bake for 30 minutes; remove cover and bake 15 minutes longer.

---
APPLE BETTY RECIPE with lemon sauce recipe
2 Cups bread crumbs

3 Tablespoons melted butter

3 to 4 Medium apples peeled and sliced

½ Cup brown sugar

1 Tablespoon lemon juice

½ Teaspoon grated lemon peel

1/3 Cup hot water

Lemon sauce recipe (below)


Combine and stir bread crumbs and butter until slightly browned.
Place 1/3 of mixture in 8 inch square pan; arrange half apple slices over the top.
Combine brown sugar, lemon juice and lemon peel; sprinkle half over apples.
Add another 1/3 of crumbs, remaining apples and remaining sugar mixture.
Top with remaining crumbs; pour hot water over all.
Bake at 375F degrees for 35 minutes; serve warm with lemon sauce recipe.

Lemon Sauce Recipe:

½ Cup sugar

1 Tablespoon corn starch

Dash nutmeg

Dash salt

1 Cup boiling water

2 Tablespoons butter

2 Tablespoons lemon juice


Combine sugar, cornstarch, nutmeg and salt; blend in boiling water while stirring.
Cook over low heat while stirring until clear and thick.
Remove from heat and stir in butter and lemon juice.

---
APPLE BETTY RECIPE
This is an easy apple dessert to assemble when using a can of apple pie filling
1 Can apple pie filling

10 Ounces fine bread crumbs

Butter


Toast bread crumbs in 2 to 3 tablespoons of melted butter until light brown.
Butter bottom and sides of casserole dish; make ¼ inch layer of crumbs on bottom.
Add can of apple filling; top with remaining crumbs
Dot top with butter; bake about 1 hour at 350F degrees until light and bubbly.
Serve warm with milk, cream or ice cream.

Note: Apple cherry Betty-This is great if you want to use half of crumbs to top apples, then add cherries and top with remaining crumbs then butter.