Homemade Christmas Kitchen Gifts
How to Make Homemade Christmas Gifts
Do you ever make homemade Christmas gifts? Many have never considered giving something homemade. Especially in recent years when lifestyles had become so prosperous, most people bought extravagant gifts. Many of these gifts were never used which has made the term re gifting so popular. Now with our depressed economy we are looking for ways to still enjoy gift giving but with cheap gifts. During our recent years of wealth we didn't want to think about the old infamous phrase "it is not the gift but the thought that counts".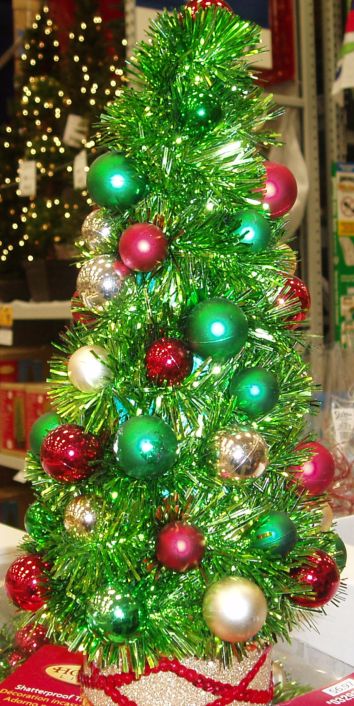 How to Make Homemade Christmas Gifts
The giving of expensive gifts often puts a burden on others to also buy expensive gifts. If you learn how to make homemade Christmas gifts you will find the fun of gift exchanging can be returned to the holiday season. Some of the best gifts that I have received have been gifts from the kitchen of my family and friends. Likewise, I have been shown the most appreciation for homemade gifts from my kitchen. Who doesn't like something good to eat made special with them in mind?
If you want to learn how to make homemade Christmas gifts and cannot come up with any ideas let me help you out.  Plan ahead. Like your Christmas shopping list, you will need to make a gift list. Start by listing all the people you want a gift for. This would include every man, woman and child that you would generally buy for. Don't forget the kids' teachers, coaches and friends. There can be a gift for everyone. If you know some of their favorite foods, make a note of them. If they have special hobbies, make notes of those also.
If a person is known to be on a diet, a gift like flavored vinegars or low calorie salad dressing might be considered. A working couple on your list might enjoy receiving a ready to eat pasta dinner. Someone who generally does not like to do a lot of cooking could enjoy getting a pretty jar filled with a baking mix recipe for biscuits, pancakes or cookies. Try popcorn balls, trail mix or a good granola recipe for active families on your list. My dad always loved coconut so when he was living I would make him homemade coconut balls dipped in chocolate for Christmas. It was a thrill to me to see how much he enjoyed eating them. You will find this homemade Christmas gifts list much more fun and easier to fill than all the time and money spent on a Christmas shopping list.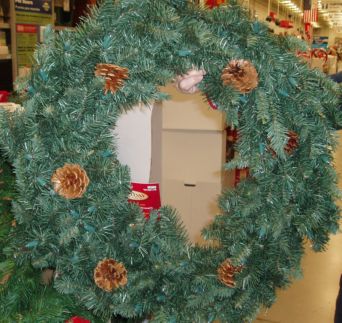 To make your gifts extra special, cheap gadgets can be purchased at the flea markets and dollar stores. For instance, if you are preparing a box of cookie recipes for a golfer in your family, you could add a couple of golf balls. For that working couple who might get a readymade pasta dinner, tie a pasta server on it with a pretty bow. A pancake turner can also be tied with a pretty ribbon to a jar of premixed pancake recipe. Decorated plastic containers are nice to fill with candy and cookies for children and teachers which can be used later for storage of small items. Perhaps the newlyweds on your list would appreciate a specialty baking pan for muffins or loaves of bread with a baking mix recipe. Another great gift for a new home maker is a Christmas wreath with a set of cookie cutters tie to it with pretty ribbons. Use your imagination because the ideas are endless. A much appreciated gesture is to include the recipe for what you are giving.
It is never too early to start a homemade Christmas gifts list. Right after Christmas, you can often purchase Christmas containers for very little money. Christmas wrapping paper, ribbons and bows are very handy to decorate with and are the cheapest right after Christmas. So if you don't switch to homemade Christmas gifts this year, start planning now for next year.
Not only is this a more economical approach to holiday gift giving, it makes for a fun time for your family. Gather you children and spouse in the kitchen and let them help with the homemade Christmas gifts. My sisters and I have always made Christmas cookies and candy. Sometimes we make different things and then mix them in boxes to give to other family members and friends. These are fond memories!
HOW TO MAKE BLACKBERRY SWIRL COFFEECAKE RECIPE

Cake:
2 Cups multi grain baking mix
1/2 Cup sugar
1 Teaspoon cinnamon
1 Teaspoon vanilla
1 Egg
½ Cup sour cream
½ Cup milk
1/2 Cup blackberry preserves
Topping:

¼ Cup multi grain baking mix
4 Tablespoons sugar
1 Teaspoon cinnamon
1 Tablespoon soft butter
½ Cup chopped nuts
Preheat oven to 375F degrees; grease a 9 inch square baking pan or equivalent size.
In a large bowl combine all coffee cake ingredients except for the preserves; beat until smooth.
Spread batter in greased pan; dot top with the preserves and swirl lightly into batter.
Combine all topping ingredients except butter and nuts together in a small bowl.
Cut in the butter until crumbly with a pastry cutter.
Stir in the nuts and sprinkle over the coffee cake batter.
Bake 30 to 35 minutes or until a pick comes out clean.
---
EASY RUM BALL RECIPE or BOURBON BALL RECIPE

a favorite homemade Christmas gift
3 Cups finely crushed vanilla wafers

2 Cups powdered sugar

1 Cup finely chopped pecans

¼ Cup Hershey's cocoa powder

½ Cup bourbon or rum

¼ Cup light corn syrup

Granulated sugar

Combine and mix crushed vanilla wafer crumbs, powdered sugar, pecans and cocoa powder.
Stir in rum or bourbon and corn syrup.
Shape mixture into 1 inch balls and roll in granulated sugar.
Refrigerate in tightly covered container several days before eating.
NOTE: These make a very nice homemade Christmas gift when packaged in a pretty candy jar or dish.

---
SNACK CARAMEL CORN RECIPE
6 Cups of popped popcorn

2 Cups miniature pretzel twists

½ Cup salted peanuts

1 Cup packed brown sugar

½ Cup butter

¼ cup light corn syrup

½ Teaspoon baking soda

1 Teaspoon vanilla

1 Cup spiced miniature red & green gumdrop candies

Preheat oven to 250F degrees; line 10 X 15 inch baking pan with foil.
Combine in pan popcorn, pretzels and peanuts.
In medium saucepan combine brown sugar, butter and corn syrup.
Bring mixture to a boil over medium heat stirring constantly.
Reduce heat and simmer 2 minutes; remove from heat and stir in soda and vanilla.
Pour hot mixture over popcorn mixture in pan; toss to coat.
Bake in oven for 30 minutes stirring 2 times while baking.
Immediately remove from pan onto a new piece of foil.
Cool mixture complete breaking the pieces apart as it cools; toss with candies.

---
POPPY SEED DRESSING RECIPE
Anyone would love this delicious poppy seed dressing recipe as a homemade Christmas gift. Decorate it in a pretty glass jar or add it to a gift basket. 
NOTE: Add a card saying "Store poppy seed dressing in refrigerator for up to 1 month.

1 Can (6 ounces) frozen limeade, thawed and undiluted

½ Cup honey

¼ Teaspoon salt

¾ Cup vegetable oil

2 Teaspoons poppy seeds

Combine limeade, honey and salt in a blender; process for 20 seconds.
On high speed gradually add oil in slow stream; stir in poppy seeds.
Pour into glass container.

---
CRANBERRY SPICE VINEGAR RECIPE
3 Bottles (17 ounces each) white wine vinegar

1 Cup cranberry juice

½ Cup sugar

3 Sticks cinnamon (3 inches each)

1 Jar (1.6 ounces) whole cloves

1 Large orange sliced

Combine vinegar, cranberry juice and sugar in non aluminum saucepan.
Bring mixture to a boil; place cinnamon sticks, cloves and orange in a large glass bowl.
Pour hot vinegar mixture over ingredients in the bowl.
Cover and store at room temperature for 2 weeks for flavors to blend.
Pour mixture through strainer into pretty glass bottles discarding solids.

---
HERB VINEGAR RECIPE
Many flavors of herb vinegar make great homemade Christmas gifts.
1 Bunch fresh parsley

10 Fresh jalapeno peppers cut in half lengthwise

12 Large cloves of garlic cut in half

1 Large red sweet pepper cut in strips

1 Large green bell pepper cut in strips

1 Sliced lemon

2 Bottles white wine vinegar (17 ounces each)

Additional peppers, garlic, parsley sprigs, lemon slices

Place parsley, jalapenos, garlic halves, red pepper, green pepper and lemon slices in large glass bowl.
Bring vinegar to a boil and pour over ingredients in bowl; cover and store at room temperature 2 weeks.
Strain mixture and pour into bottles discarding solids.
Add to bottles additional fresh peppers, garlic, lemon slices or fresh parsley as garnish.