How to Make Authentic Mole Sauce Recipe 
Learn how to make the best authentic mole sauce recipe! I have asked a beautiful new friend of mine in Mexico for some help and advice on authentic Mexican recipes, particularly a mole poblano recipe. You probably remember me talking about my cousin Retha, who lives in California. Lissy has been a friend of Retha's for quite a while. When I told Retha that I needed some authentic Mexican recipes for my readers, she put me in touch with Lissy. Lissy has been so kind to help me out. This is the first of her recipes that I have tried. I wish she was here to tell me how I did.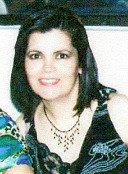 My Friend Lizzy's Authentic Mole Sauce Recipe
When I learned how to make this authentic mole sauce recipe I also found Lissy's story about it very interesting; I want to share it with you.
"Here is my grandmother's mole sauce recipe with tips, comments, etc. Remember it is adapted by an amateur (me). I can never make a little bit; It always comes out to be a large pot. Re-heated the mole sauce recipe taste better than the first day. Whatever mole sauce is left after the chicken is gone can be used for enchiladas. It can also be served over fried eggs for breakfast and topped with crumbled tortillas. It is also indescribable with a bean recipe or a red rice recipe."
"I learned how to make this authentic mole sauce recipe by using mainly chicken breasts with additional thighs, wings and legs. This makes a richer flavor for this sauce. My grandmother said the more concentrated the chicken broth, the better this authentic Mexican recipe will be. If you just use chicken breasts it won't be as good. You have to use other parts too."
"My grandmother would buy peanuts in their natural state and peal them. I buy the salted, fried kind in a bag that is used for snacks. Then I add less salt to the sauce. The purpose of the peanuts besides flavor is to thicken the mole sauce recipe."
"My grandmother said to put no onions in the mole sauce recipe, so it is up to whoever is making it. I use just two cloves of garlic but my grandmother would use the whole head. She used strips of cinnamon sticks. You can use cinnamon powder but you will need a lot of it. The people of Puebla would not agree with this but you can use one ripe regular banana in place of the plantain."
"The best chocolate to use is Chocolate Ibarra. If you do not have this you can use powdered chocolate. The stronger the taste the better it will be; Adjust the flavor to suit after cooking. It does not matter if it has sugar in it, you can also add sugar after the cooking of the mole sauce recipe if you like."
"The most important ingredient to put in the mole sauce recipe is the chilies. The best combination is the Chili Pasilla plus the Chili Guajillo. Sometimes I cannot find these varieties so I use others, but you can tell a difference in the taste. Other chilies that you can use are the dried California chilies and the Chile Negro but the taste is not as good.
"Sometimes I use one variety and other times I will use three varieties. Each time I make it the mole sauce recipe comes out different but is always good."
CAUTION WHEN SEEDING CHILIES: WHEN HANDLING CHILIES WEAR PLASTIC OR RUBBER GLOVES OR PLACE YOUR HANDS IN PLASTIC BAGS. CUT LENGTHWISE IN HALF AND REMOVE SEEDS. KEEP HANDS AWAY FROM FACE. WASH HANDS AND UTENSILS IMMEDIATELY AFTER USE WITH SOAP AND WATER.
"Finally you want the mole recipe to be hot so add chipotles from a can. I always add just one to add a hint of heat and good flavor. My grandmother would add the whole can so it depends on how spicy hot you want it to be."
"Some people like to add a few raisins or dried prunes but it is not necessary. Others will add dried crushed tortillas or bread crumbs for added thickness and some people like to substitute almonds for the peanuts."
"This is how my grandmother told me to do it so I just went ahead. I just asked God for some guidance!" Mole taste better on the second or third day."
HOW TO MAKE AUTHENTIC MOLE SAUCE RECIPE
The following is the recipe that I used. I had a problem finding the exact ingredients that Lissy told me to get but I substituted. Also instead of making 2 gallons like Lissy does, I only made 1 gallon. I also wanted to try some with the bar chocolate and some with cocoa powder because of my cocoa powder contest.
The following is what I made with Lissy's help.
MOLE SAUCE
1 Whole chicken
Water
1 Teaspoon salt
2 Cloves garlic
1 Large chopped onion (only for the broth)
4 Tablespoon condensed chicken base
1 Cup ground peanuts (snack peanuts fried and with salt)
2 Whole cloves
6 Small vine ripe tomatoes (I couldn't get large "ripe" tomatoes)
2 Cloves garlic
4 Cinnamon sticks, cut into strips
1 Large plantain
1/2 Cup Hershey's dark cocoa powder for ½ of recipe
1 (3.5 ounces) Bar Green& Blacks dark chocolate for ½ of recipe (I could not find Chocolate Ibarra & this has 70% cocoa in it)
Red dry chilies (Chili Pasille plus Chili Guajillo) Can use dried California chilies or Chili negro but not as much flavor.
6 chipotles peppers (from a can of chipotles)
¼ Cup cooking oil
1/3 Cup sugar
Few raisins or dried prunes—OPTIONAL
Bread crumbs or crushed tortillas for thickening—OPTIONAL (I used ¼ cup in each of 2 kettles)
In a large kettle cover the chicken with water. Add the salt, 2 Cloves fresh garlic and the chopped onion (This is the only time to add onion). Cook chicken until tender. Remove from broth and remove skin; set aside. Measure broth and make sure you have 2 gallons. If not add enough water to make 2 gallons. Taste broth to make sure it has a nice rich chicken flavor. If needed add some chicken bouillon or condensed chicken stock to enrich the flavor. (I added 4 Tablespoons of chicken base) Set broth aside. Remove chicken from the bones and set aside.
Wash the dry red chilies. Roast them on griddle or in a skillet (not too long or they will become bitter). After roasting them put them in a pan on medium low heat, cover with a little of the chicken broth and cook until they are soft. (About 10 minutes). Remove the peppers from broth and remove seeds. Dump the broth back into the large pot of chicken broth. Set peppers aside.
Cut the plantain into strips and fry on a griddle in a little oil. Set aside.
Add a little of the chicken broth from the kettle into the blender with the cloves, cinnamon sticks and cooked seeded chilies. Blend until particles are very small. Strain this mixture through a sieve, pressing sieve with fingers to squeeze all the liquid out. Put this strained mixture into another large cooking pot. (The balance of the chicken broth must be blended) Blend the peanuts, tomatoes, 2 cloves of garlic, fried plantain, cocoa powder (or chocolate), and the canned chipotles a little at the time with chicken broth added to the blender. These do not need to be put through the sieve. Each time dump the blender mixture into the large cooking pot. After blending ingredients, blend any remaining chicken broth and dump into the cooking pot. Add the cooking oil and sugar. Stir to blend well.
AT THIS POINT I DIVIDED MY MIXTURE IN HALF. ONE HALF I USED HERSHEY'S COCOA POWDER. ONE HALF I USED THE BAR OF CHOCOLATE. IF YOU MAKE IT ALTOGETHER, REMEMBER TO DOUBLE THE COCOA POWDER OR THE CHOCOLATE BAR.
Add the chocolate. Heat mixture on medium high just to boiling, stirring. Reduce heat to low, cover with a lid and simmer until mixture is well cooked about 20 to 30 minutes. The color will change as it cooks and get darker. Bread crumbs (I used ¼ cup bread crumbs for each of my kettles. If you are cooking it together, add ½ cup) or crushed corn tortillas can be added for additional thickness if desired. The chicken, either chopped or shredded, is added after the sauce is cooked. If desired a few raisins or dried prunes can now be added. This recipe is delicious served as an egg sauce, with an enchiladas recipe or a red rice recipe.
NOTE: I did not add my chicken to the mole, since I was serving it on pork chops. I did not add the raisins, prunes or tortilla chips.
Pictured Above: Mole Sauce Recipe Pouring
ENCHILADAS RECIPE
Fry a corn tortilla just until it is soft and manageable and so it does fall apart when you add the mole sauce. Dip the tortilla into the hot mole sauce. Place on a plate and fold in half. Top it with mixture of either shredded cabbage or shredded lettuce combined with olive oil, vinegar, salt and pepper. Then add shredded cheese or sour cream. Fresh Panela cheese is the best to use.

---
RED RICE RECIPE
In Puebla mole sauce is served with red rice, usually adding peas to the rice. They usually sprinkle sesame seeds over the sauce for decorations before serving. Of course, corn tortillas are served with it.
MY CONCLUSION: This is the best mole recipe! I like it because it is very flavorful and spicy. I did like the pot with the chocolate bar a little better than the pot with the cocoa powder. Even though both pots were made exactly alike for some reason, that pot seemed to thicken a little more and also was a little more spicy. After everyone tasted both, I mixed them together. I thought I might have to add a couple more chilies and maybe a few more bread crumbs, but when mixed and heated together, it was perfect. Lissy said this mole freezes very well so I prepared some for the freezer and will have it for later use.
Thank you so much Lissy for this wonderful recipe and for all your valuable help. I sure wish you were here to sample my mole recipe!
---
EASY CHICKEN POBLANO MOLE SAUCE RECIPE
1 jar (8 Ounces) mole poblano paste
1 Cup canned tomato sauce
1 Cup chicken stock
Sugar and salt to taste
3 Cups diced cooked chicken
Blend mole paste, tomato sauce and chicken stock in large saucepan.

Bring to a boil; season with salt and pepper.
Reduce heat and simmer 10 to 15 minutes stirring occasionally.
Serve over hot cooked rice.
TO USE AS TAMALE FILLING simmer sauce longer making it thicker.
---
CHICKEN POBLANO MOLE SAUCE RECIPE
6 Ancho chilies (Fresh or dried)
2 Cups canned tomatoes
1 Large onion (Chopped)
1 Clove garlic
½ Cup salted peanuts
1 Piece toast (Tear in pieces)
1/3 Cup raisins
2 Tablespoons sesame seeds
¼ Cup oil
1 Tablespoon sugar
¼ Teaspoon anise
¼ Teaspoon cinnamon
¼ Teaspoon cloves
¼ Teaspoon coriander
¼ Teaspoon cumin
1 Cup chicken stock
1 Ounce unsweetened chocolate
Salt/ pepper to taste
3 Cups diced cooked chicken
Combine the tomatoes, onion, garlic, peanuts, bread, raisins and seeds in blender.

Process mixture to a thick puree.
Heat oil in a large skillet; add the puree and cook 5 minutes stirring occasionally.
Stir in the sugar, anise, cinnamon, cloves, coriander, cumin and chicken stock.
Bring to a boil, reduce heat and simmer; add chocolate.
Continue simmering stirring constantly until chocolate melts.
Add salt and pepper to taste; stir in chicken and simmer 10 minutes.
FOR TAMALES continue to simmer to desired thickness.