How to Stock Pantry Staples
If you want to learn how to stock pantry staples, this will vary from family to family or person to person. For instance, if you cook everything from scratch, you will need plenty of basic ingredients like flour, sugar, salt and spices. If you do most of your cooking with prepackaged foods, then that is what you will have on your shelves. For me, I find it so much cheaper and just as easy to do all my cooking from scratch.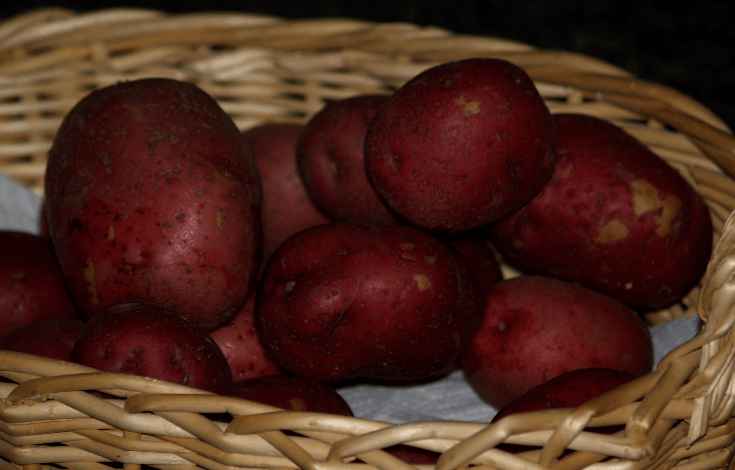 Homemade bread is so much cheaper to make at home and the taste of it is so unbelievable; commercially made bread cannot even come close to the taste. If you make all your bread from scratch for a family, you can go through a lot of flour. Of course you will also need yeast so these are two items to keep on the kitchen shelves. You might also want to keep extra on hand for noodles, dumplings and biscuits; a biscuit mix can be made ahead and so the preparation is quicker.


For general cooking and baking, the pantry supplies should always include baking powder, baking soda, cornstarch, cream of tartar, favorite extracts like vanilla and some of your favorite spices. I always keep dried beans in the pantry instead of canned ones; they are just so much cheaper; by soaking overnight they are easy to cook. I have never been without peanut butter or Hershey's cocoa powder simply because they are convenience foods.


Milk is used a lot in recipes and if you have children you probably always have it in your refrigerator. Since I don't have small children drinking it, I like to keep powdered milk on my pantry shelf for cooking. It comes in very handy for the times when I am out of fresh milk. It really works well in my recipes plus it has a long shelf life. I also keep canned milk, both sweet and unsweetened, for those recipes.


Since I learned how to stock pantry staples, I always include lots of canned fruits and vegetables, pickles and relish. Summertime, when the crops are ripe is the best time to buy produce and do some home canning. Which is so much cheaper. I also keep lots of canned tomato sauce, ketchup and mustard. Soups are quick and easy to make homemade, but I do keep some in the pantry for emergencies.
I also include in my pantry staples a few vegetables other than the ones I store under refrigeration.  The two main ones are onions and potatoes. I use so many of these and I really prefer the fresh ones to dried or frozen. Both onions and potatoes do last longer than many of the more fragile vegetables if kept in a cool dark dry room. I can usually keep them around two to three months but you do need to monitor them. Both will begin to sprout and turn bad. At the first sign I see I make sure to move them along in some way so as not to waste money. I usually peel and chop onions and store them in the freezer for soups, stews, etc.  It is very easy to throw potatoes in the oven and bake. Then sometimes I slice, make strips for French fries or chop for freezer storage. Recently, I made the following delicious "potato bake" with potatoes which had to be used.

NOTE: Salt is a very important pantry staple, not just for cooking but it has other benefits. To make a simple polish for copper bottom cookware, combine equals amounts of salt, flour and vinegar to make a paste. Store paste in the refrigerator.
NOTE: Add raw rice to the salt shaker to keep the salt free-flowing.
---
SHREDDED POTATO BAKE RECIPE
3 Cups shredded potatoes
1/3 Cup melted butter PLUS for greasing pan.
1 Cup finely chopped ham
1 Cup shredded Cheddar cheese
1 Jar (4 ounces) pimientos
¼ Cup finely chopped green bell pepper
¼ Cup finely chopped onion
2 Beaten eggs
½ cup milk
1 Teaspoon salt
¼ Teaspoon black pepper
Preheat oven to 425F degrees; butter a deep dish pie pan (9 inch).

Drain potatoes between paper towels; press on bottom and sides of prepared pie pan.
Drizzle melted butter over the potatoes; bake for 25 minutes and cool 10 minutes.
REDUCE HEAT to 350F degrees.
Combine ham, cheese, pimientos, bell pepper and onion: spread in potato shell.
Blend eggs, milk, salt and pepper; pour over ham mixture.
Return to the oven and bake another 30 to 35 minutes until center is set.
Let cool 10 minutes before cutting; serves 6. 
---
BASIC PANCAKE RECIPE
Learn how to make pancakes for breakfast, lunch or anytime of the day. They make a cheap meal and kids love them.
2 Cups sifted flour

3 Teaspoons baking powder

1 Teaspoon sugar

½ Teaspoon salt

2 Eggs

1 ¾ Cups milk

2 Tablespoons melted butter


Sift dry ingredients together into bowl.
Beat eggs, milk and melted butter together; pour over dry ingredients and stir only to blend.
Batter will be lumpy; spoon batter into lightly greased skillet or griddle.
Brown on both sides turning over only once.
Variations for this basic batter;
Sift cinnamon and sugar between and on top of pancakes; serve with butter.
Spread each with honey butter: ¼ cup honey blended with ¼ cup softened butter.
Fold 1 cup blueberries in batter.
Stir 1 cup sliced peaches in batter.
---
RAW APPLE CAKE RECIPE
When I learned how to stock pantry staples, I always made sure to have spices and ingredients for this apple cake. 
3 Tablespoons butter

1 Cup sugar

1 Beaten egg

½ Teaspoon cinnamon

½ Teaspoon nutmeg

½ Teaspoon salt

1 Teaspoon baking powder

1 Cup sifted flour

3 Cups diced apples

1 Teaspoon vanilla

¼ Cup chopped nuts


Cream butter and sugar; add egg and mix well.
Sift together dry ingredients; add to the creamed mixture.
Stir in apples, vanilla and nuts; pour into a greased 8 inch square baking pan.
Bake in preheated oven at 350F degrees for 40 to 45 minutes; serve hot or cold.
---
The following list is a sample list of pantry staples to keep in your pantry and refrigerator. You may want to customize the list to fit your family's preference. Also, the amount you purchase depends on how much cooking you do. The products should be rotated to keep fresh.
How to Stock Pantry Staples
Beverages

Cocoa, chocolate
fresh milk
dry milk
can milk
coffe/tea
fruit and vegetable juices
carbonated beverage

Fruit

Can Meats

Cereals

packaged
oatmeal
cream of wheat

Cookies/Crackers/Wafers




Can goods

tomatoes
green beans
corn
tomato sauce
tomato paste
beans
soups

Cooking and Baking:

baking powder
baking soda
cream of tarter
corn meal
dried beans
flavoring extracts
spices and seaonings

Flours:

all purpose
cake
whole wheat

Sugar:

granulated
confectionary
brown sugar

Pasta:

Sweeteners:

molasses
corn syrup
honey
maple syrup

Oils:

Additional Items:

tapioca
vegetables shortening
butter
vinegars
peanut butter
nuts
raisins/currants
rice

Cheeses:
---
RICE PUDDING RECIPE
Rice is a convenient pantry staple to always have on hand; learn how to make rice pudding for your family. Salt and sugar are also necessary pantry staples and raisins are good to keep on hand. If you have powdered milk on your shelf, a quart can be mixed for this recipe.
¾ Cup rice

1 Teaspoon salt

1 Quart milk

¾ Cup sugar

¾ Cup raisins


Mix all ingredients except raisins and put in a buttered baking dish.
Place in a preheated oven at 300F degrees and bake for 1 ½ hours stirring several times during baking.
Add raisins and bake 20 minutes longer.