How to Make the Best Tres Leches Cake Recipe 
I had to learn how to make this tres leches cake recipe because it is my favorite Mexican dessert. Remember Lissy? She is my wonderful friend in Mexico. She shared her family's tres leches recipe so I am passing it on to you. As great as her recipes are, the wonderful stories about her family are just as great. I love hearing them! The following is her story about the tres leches cake recipe.
"It was around the year 1980 and my parents, living in Mexicali, Baja California, Mexico belonged to the local Rotary Club. Once a year the members of their district would hold symposiums that would last around one week and the hosts would be the Rotary Clubs from one of the district's cities. (The district included the whole Baja Peninsula plus part of NW Mexico. In total around 4 different states.)"
Click on the Video to Learn How to Make Tres Leche Cake Recipe
"My parents went to a city in the state of Senora (Cludad Obragon) together with some other couples from here in Mexicali. There were different events like conferences, tours, lots of partying, even a masquerade ball , where the different clubs were suppose to present funny sketches. Then there was a final elegant ball, etc. My mother said she loves to go every year because they would make so many new friends. Well…one of the activities was that the local women were suppose to host a dinner for the visitors. Several of the ladies offered their homes and cooked a complete dinner for their guests."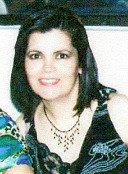 "It so happens when my mother came back from Cludad Obregon, she told my sister and me about a lady she met. My mother said that this lady knew how to make the best tres leches cake recipe she had ever eaten in her life! (Remember I told you she was from Veracruz, and when she was a teenager she had taken cooking and baking classes from a French lady teacher and she could make delicious pound cake, pastry cream, etc.)"
Anyway, all the ladies were astounded by the delicious taste of this cake. She said she couldn't describe this cake only that it was like eating ice cream in the form of a cake. She said it was called Pastel Tres Leches cake recipe! She said all the ladies were whispering about it at the table wondering if the hostess would give them the recipe. My mother's friend said she would risk it and ask her." Predictably enough, the lady said she was sorry but she would not tell how to make this tres leches cake recipe.  She could not give it to her because it was a family recipe. My mother's friend was soooo angry and angry at herself for even asking. When they got back to Mexicali, they would just laugh and laugh when they all got together and remembered that episode."
"Then my sister said why don't we ask our cousins from Veracruz; surely they will have the tres leches cake recipe. And so it was! My cousin sent us the recipe and agreed that it is a delicious cake. My sister baked it the first time. I remember the original recipe called for a meringue as a topping. My sister readily used a whipped topping with vanilla and powdered sugar in it. When we tasted it, we were in awe! We called my grandmother over. When she tasted it, her feet began to dance! She is very much a food critic."
TRES LECHES CAKE RECIPE (3 MILK CAKE)
I do love this tres leches cake from Lissy. I may not have put it together just like Lissy does, but it was easy and very, very delicious! Thanks Lissy, for all your help, your family stories and your recipes.
2 Cups sifted cake flour
6 Egg whites
6 Egg yolks
1 Tablespoon baking powder
½ Cup whole milk
1 ¼ Cups sugar
1 Teaspoon real vanilla
Preheat oven to 350F degrees.

Grease and lightly flour a 9x12 inch baking pan or an oblong baking casserole dish.
Sift flour and baking powder.
NOTE: I could not find cake flour in the grocery store. Lissy said it is much better to use cake flour than all purpose flour so I made cake flour. Sift 2 cups all purpose flour. Measure again 2 cups of the flour; some will be left. Remove 2 tablespoons of the flour from the 2 cups. Add to the flour 2 teaspoons of baking powder and 2 tablespoons of cornstarch. Sift this combination 10 to 12 times and this will replace the cake flour in the recipe. (You will still need to add the 1 tablespoon baking powder from the recipe.)
Beat egg whites until stiff peaks form; set aside.

Beat egg yolks, sugar and vanilla until light and creamy. Add the sifted flour and milk and beat until blended and smooth. With a large spoon gently fold the beaten egg whites into the batter until you barely see any of the white showing through. Dump mixture into baking dish; smooth out and bake about 45 minutes or until brown and pick comes out clean. Let set until cold.

Tres leches cake milk mixture:
1 Can evaporated milk
1 Can sweetened condensed milk
1 ¼ Cups half & half milk
¼ Cup sugar
¼ Cup rum (Lissy adds ½ cup)
Combine the evaporated milk, half and half and the sweet condensed milk in a bowl. Whisk (whip) it together until it is all blended.

NOTE: I like the flavor of alcohol but do not like alcohol so I put 1 cup of the milk mixture in a saucepan with the sugar and rum. I heated it only until it started to bubble; then removed it from the heat to cool. I then added it back into the container with the other milk mixture. You can do it this way or just put it on the cake without heating.

Punch holes all over the cold cake so the milk mixture can saturate the cake. (Lissy says to "torture the cake". Rather than using a toothpick like I normally do, I used a skewer to poke the holes all over the cake) Slowly spoon all the milk mixture over the cake. It should totally absorb into the cake. Cover with whipped cream.
Whipped cream for Tres Leches Cake Recipe:
1 Pint whipping cream
1 Teaspoon vanilla
¼ Cup powdered sugar
Dump whipping cream into a large mixing bowl. Add the vanilla and start beating on high speed. Gradually spoon sugar into the whipping cream and beat until stiff peaks form. Spread over the milk saturated cake. Optional: Garnish with nuts and cherries. NOTE: I ground a few walnuts, added ½ teaspoon sugar and ¼ teaspoon cinnamon and sprinkled over the cake. I topped with maraschino cherries.

Place tres leches in refrigerator for a couple hours before cutting and serving.