What is Arrowroot?
What is arrowroot? Over the years, many people that I have met from England have told me they could not be without arrowroot in their kitchens. I had never used it in my cooking ever at that time; not even stocked it in my kitchen. With such high recommendations, I decided I had to try it.

What is arrowroot?
 I have written about the various thickeners before on this website. Arrowroot is an herb which is used to thicken recipes such as dessert sauces. It is known to work at lower temperatures and better with acidic ingredients than what other thickening agent will do.


Arrowroot is a pure starch coming from the roots of several tropical plants from different parts of the world. Through a process of cleaning the tubers, reducing them to a fine pulp, allowing the starch to settle and then drying it, a fine powder is produced.


What is arrowroot? At one time, arrowroot was the most popular ingredient in the British cooking. It was used to make scones, biscuits, lemon curd and many other recipes. This one product supported much of the British colonies.


My first try using arrowroot was in a creamy pudding, although it is not recommended for milk based recipes. My results were OK but nothing to convince me to use it on a regular basis replacing my common thickeners like gelatin, flour or cornstarch. My next try was in a fruit sauce recipe; again Ok but nothing to get excited about.


What is arrowroot? Recently, I learned that arrowroot flour can be used in almost any recipe; replacing all or part of your regular flour. Why would I want to use arrowroot? This was my question since I never found it to be much of a contribution to my cooking. After reading about arrowroot being gluten free, I felt it may benefit all my friends who are on gluten free diets.


I decided to make my vanilla cookie recipe thinking that I could use them to make a cheesecake crust. Well, I was wrong; they turned out to be a disaster. I substituted half of the flour with arrowroot flour and kept the remaining ingredients the same. As you can see by my pictures, they were a BIG FLOP.


I was reading the back of my flour bag and they do have a gluten free recipe for snickerdoodles. The recipe looks quite delicious but I noticed they have added some other ingredients like xanthan gum, sorghum flour and tapioca flour which might make a difference. One day I might try this recipe, but I never use xanthan gum so I do not keep it on hand.


WHAT IS XANTHAN GUM? I have never used this ingredient having the idea that it is not a healthy ingredient. I do not totally understand its production and what all is involved in the making. It has been reported that workers who were exposed to the xanthan gum dust have suffered from respiratory problems.  It also has been said to set off allergy attacks in people who are allergic to things like dairy products, corn, soy and other products. I am always cautious about such things and do not recommend them.


What is arrowroot? At this point, I do not think I will be using it again and certainly not recommending it to use. If anyone cooks with this flour, I would like to hear from you. Maybe you can help me with some good recipes.
VANILLA COOKIE RECIPE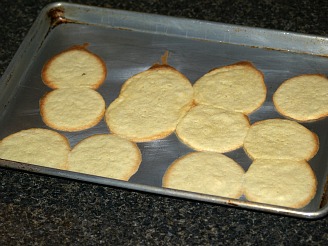 Vanilla Cookies Made with Arrowoot
3 Cups flour

3 Teaspoons baking powder

¾ Teaspoon salt

¾ Cup softened butter

1 ¼ Cups sugar

2 Beaten eggs

1 Teaspoon vanilla

2/3 Cup milk

Sift flour, measure; add baking powder and salt and sift again.
Cream butter and sugar until light; add beaten eggs and blend thoroughly.
Blend in vanilla; add dry ingredients alternately with milk and mix well.
Chill; drop by teaspoonful onto greased baking sheet about 2 inches apart.
Bake at 400F degrees for 8 to 10 minutes.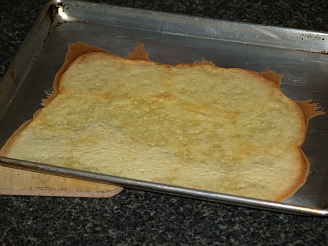 Vanilla Cookie Flop with Arrowroot