What is Salt?

What is salt? What kind is in your cabinet? If you are using regular table variety, the kind we all grew up on, then you are better not to use any at all. When I was young we were taught that our bodies need it. As I got older, I kept hearing "Cut back". Doctors would tell me how bad it is for me like raising my blood pressure. Much of what I have been told through my life still doesn't make sense to me.

Although I knew that sea salt, Himalayan salt and Celtic salt were better choices than ordinary salt, I still did not realize "table salt" was so bad and why.  Just what is salt?   It was not until I was reading Dr. Robert Young and wife Shelly's book, THE PH MIRACLE (see note), that my eyes were opened to the difference. Until then, I continued to use table salt in most of my cooking and using the natural salts as a "table salt".

NOTE: I have no connection to the authors of the books noted of this page except that I purchased them for reading. I have found many things written in them very interesting and reliable.


The Youngs tell in their book just what is salt; how salt is so important for our bodies to function properly. Of course I am no expert in health but everything they talk about makes sense to me. Next comes the clincher! The table salt which I grew up using and has always been a staple in my pantry is actually a processed salt; not real salt. I am telling you that I have always kept about ten to fifteen pounds of this stuff in my pantry. To learn that this is not real salt was a shocker.


So what is salt? Processed salt has been bleached and has additives in it such as preservatives, anti-caking agents, moisture absorbents, fluoride and dextrose. Dextrose is sugar. Sugar in salt! Who would know? This processed salt has been stripped of all its minerals. Much of this salt contains dangerous preservatives which are not required to be listed on the package like aluminum hydroxide. This information added a new light to those supplies on my pantry shelves. Needless to say, I started "dumping" my surplus of bad salt.


After reading all this information, I started to see just what is salt.  I discussed my information with other people involved in natural health. It seems all of them already knew about the old fashioned table salt. One man told me that they still stock it in their kitchen. "It makes a great cleaning agent for our stainless steel pots and pans", he said. Oh great, I just threw out pounds of a good cleaning product.

What also came to mind after discovering this is that every time you eat out, most likely you are eating this bad salt. Not only that, but almost every product you purchase has salt added, even baked goods. If it doesn't state "sea salt or pure salt" it is the bad stuff. This is double true for prepackaged and frozen foods which usually have an abundance of salt added.


Dr. Cass Ingram authored the book NATURAL CURES FOR HEALTH DISEASES (See note above). In this book he discusses just what is salt; "natural salt" is referred to as a lifesaving substance. Dr Ingram reminds us of the value it has carried since ancient times being the most important electrolyte of the blood. Listed are symptoms of salt deficiency; exhaustion, spastic muscles, leg and foot cramps, poor appetite, headaches, paranoia or psychotic behavior, nausea, confusion, dizziness, cold extremities, sluggish circulation. Anxiety, impaired memory.

One of my main reasons for starting painlesscooking.com is to teach everyone to start cooking from scratch. This way you are in charge and you know exactly what is in your food and to teach things like what is salt. I have found that the "real" salt doesn't seem to have a "salty" taste and it blends real well with many other spices. The real salt enhances the flavor in most recipes we cook, especially baked goods and snack foods like the following recipes.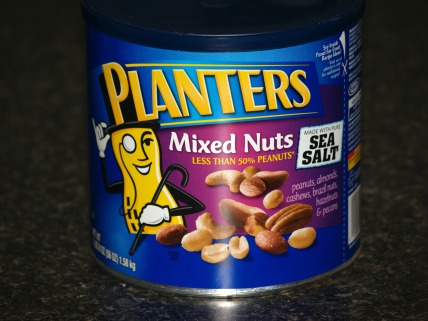 Pre-salted Nuts
GOURMET SEASONED SALT
1 Cup salt
2 Teaspoons dry mustard
1 ½ Teaspoons dried oregano
1 Teaspoon dried marjoram
1 Teaspoon dried thyme
1 Teaspoon garlic powder
1 Teaspoon curry powder
½ Teaspoon onion powder
½ Teaspoon celery seeds
¼ Teaspoon dried dill weed
Combine all ingredients; stir until blended.

Store in airtight container.
Sprinkle on meats, vegetables, salads or use in recipes.
Makes 1 ½ cups.
---
What is Salt in

S

ALTED PECAN RECIPE
1/3 to ½ Cup butter

Salt, pepper, garlic powder to taste

Dash of Worcestershire sauce

4 Cups pecan halves

Preheat oven to 200F degrees.
Melt butter and seasonings together
Pour in pecans and mix thoroughly.
Place on a cookie sheet in the oven for 1 to 1 ½ hours; stir frequently.

NOTE: For recipes using salted nuts, I buy the cans labeled "sea salt".

---
SALTED NUT BARS
3 Cups flour

1 ½ Cups firmly packed brown sugar

1 Teaspoon salt

1 Cup softened butter

2 Cups salted nuts

½ Cup corn syrup

2 Tablespoons butter

1 Tablespoon water

1 Cup butterscotch chips

Preheat oven to 350F degrees.
Combine flour, brown sugar, salt and 1 cup butter in a mixing bowl.
Blend flour mixture well and press into an ungreased 15 X 10 inch jelly roll pan.
Bake for 10 to 12 minutes; remove from oven and sprinkle nuts over partially baked crust.
Combine corn syrup, 2 tablespoons butter, water and chips in a small saucepan.
Boil mixture 2 minutes while stirring constantly; pour mixture over nuts and crust.
Return to oven and bake 10 to 12 minutes or until golden brown.
Cool completely and cut into bars
---
SALTED PEANUT CHEWS
Crust:

1 ½ Cups flour

2/3 Cup packed brown sugar

½ Teaspoon baking powder

½ Teaspoon salt

¼ Teaspoon baking soda

½ Cup softened butter

1 Teaspoon vanilla

2 Egg yolks

3 Cups miniature marshmallows
Topping:

2/3 Cup corn syrup

¼ Cup butter

2 Teaspoons vanilla

2 Cups peanut butter chips

2 Cups crisp rice cereal

2 Cups salted peanuts

Preheat oven to 350F degrees.
Combine all crust ingredients except for the MARSHMALLOWS; mix until crumbly.
Press crumb mixture into the bottom of an ungreased 9 X 13 inch pan.
Bake for 12 to 15 minutes or until golden brown.
Sprinkle crust immediately with marshmallows and bake 1 to 2 minutes longer until puffy.
Cool crust while preparing topping.
For topping combine in a large saucepan corn syrup, butter, vanilla and peanut butter chips.
Heat while stirring constantly until chips melt and mixture is smooth.
Remove from heat and stir in cereal and nuts.
Spoon warm topping over marshmallows and spread to cover.
Chill and cut into bars.

---
SALTED PEANUT COOKIES
2 Cups firmly packed brown sugar

1 Cup softened butter

1 Teaspoon vanilla

2 Eggs

2 Cups flour

2 Cups rolled oats

1 Teaspoon baking powder

½ Teaspoon baking soda

1 ½ Cups salted peanuts

1 Cup whole wheat flaked cereal

Preheat oven to 350F degrees.
Combine and beat butter, brown sugar, vanilla and eggs until smooth.
Add flour, rolled oats, baking powder and baking soda; mix well.
Stir in peanuts and cereal.
Drop by rounded teaspoonfuls, 2 inches apart onto ungreased cookie sheets.
Bake for 10 to 14 minutes or until light golden brown; makes 60 to 75 cookies.