Learn the Basics of Cooking with a Free Online Cooking Video Course
Have you always wanted to learn how to cook?
Not really sure how to start?
Maybe you wanted to cook more than just being able to boil water!

This course is absolutely for you because I know anyone who invests a little time in this course's step by step approach can accomplish cooking!
You receive these videos consecutively by email no download required!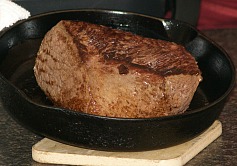 When you complete these 15 videos you will know:
 
The different types of boiling
 
The difference between folding and stirring and why it is important
 
The different ways of cutting and when to use each technique
 
How to scald milk
 
The difference between Pan Fry, Deep Fry and Searing
 
What the terms baste and bard means and when you use the different techniques

And Much Much More!

Why I can teach you? I started cooking at the age of 8 and now that I am well into my senior years I have had many years of experiences.

I am a certified chef by the French chef Paul Bocuse




I have worked at various country clubs and Disney's Grand Floridian




Have been a restaurant owner and caterer




A homemaker and mother of 4 grown children




Have been a canner and gardener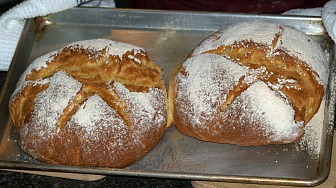 After you finish with the video course you will continue to receive my newsletter. The newsletter will build on the knowledge you have learned.

Continue to learn more terms and techniques




Learn about the different kitchen utensils and when to use them




I share my best recipes that I have used for years




Critical tips for saving money on groceries




Discover how to use seasoning to make your food taste great!



All this and Much More!