How to Cook Filet Mignon with Recipes
If you want to know how to cook filet mignon, it is good to know where this cut of beef comes from. This steak, along with what is known as the filet steak and tender steak all are cut from the beef tenderloin muscle. These boneless cuts with very little fat are very tender.
They are cut across the grain from a beef tenderloin roast. These steaks are great for fast dry cooking. This is the easiest steak to cook because the flavor is so delicious, they need no seasoning. They are so tender that they need no tenderizer or marinade. It can be as simple as spraying a skillet with an oil and brown on each side until your preference of doneness is achieved.
If you are asking how to cook beef tenderloin as well as cooking filet mignon, you might be interested in cooking whole beef tenderloin for a dinner. The recipe below will guide you to doing this, but remember this is the very best cut of the beef and the most expensive. Do not ruin it by overcooking.
BEEF TENDERLOIN
1 Whole beef tenderloin
1 Small bottle soy sauce
¼ Cup Italian salad dressing
Combine soy sauce and dressing. Marinate in the refrigerator for 3 hours, turning often. Place in a preheated oven at 400F degrees with marinade for 25 minutes for medium rare.
---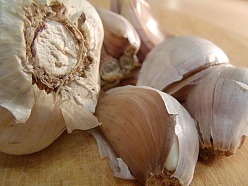 BEEF WELLINGTON RECIPE
If you want to know how to cook filet, this beef wellington recipe is very popular and delicious.
6 Tenderloin filets
1 Pound ground sirloin (If preferred use finely chopped mushrooms)
1 Clove minced garlic
8 Pepperidge Farms frozen puff pastry shells
1 Beaten egg white
Chopped parsley
Oil
Preheat oven to 450F degrees.
Place tenderloins in freezer for 20 minutes; brush with oil and sprinkle with salt/ pepper.
Brown in skillet for 5 minutes on each side; chill.
Combine ground steak, salt, pepper, garlic and parsley; mix well, divide into 8 parts and place on each tenderloin.
Roll out each thawed patty shell to 5 X 9 inches 1/8 inch thick.
Place each tenderloin fillet on each shell, sirloin down and ground steak up.
Wrap sides up over the fillet and place on lightly greased baking sheet with seam side down.
Brush pastry with egg white and bake 10 minutes for rare, 12 minutes for medium rare, 15 minutes for medium.
---
HOW TO COOK FILET MIGNON with tomato cream sauce recipe
4 Filet mignon
Salt and pepper
Steak sauce
Red wine
Tomato cream sauce recipe
Rub steaks gently with salt/pepper; brush with steak sauce.
Place steaks in bottom of glass baking dish; pour in red wine to coat steaks (lift steaks up to make sure they are coated with wine).
Cover and chill for 30 minutes; broil or grill to desired doneness and serve with tomato cream sauce recipe.
TOMATO CREAM SAUCE RECIPE

1 Tablespoon olive oil
2 Cloves minced garlic
1 Tablespoon minced onion
1 Tablespoon chopped parsley
1 Teaspoon Italian seasoning
1 Can diced tomatoes (do not drain)
2 Tablespoon ketchup
2/3 Cup sour cream
Salt/pepper
Extra milk
Sauté garlic, onion, parsley and Italian seasoning in hot oil until light brown; stir in tomatoes and ketchup.
Cook until liquid is reduced ½; stir in sour cream.
Blend mixture in a blender until creamy; add more milk if desired.
Season with salt and pepper.
---
HOW TO COOK FILET MIGNON with mustard sauce recipe
This mustard capers recipe goes well with any beef tenderloin recipe but its lovely when learning how to cook filet mignon.
6 Filet mignon steaks (6 ounces each)
3 Tablespoons melted butter
1 1/2 Cup dry vermouth
2 Tablespoons chopped green onions
½ Cup water
½ Cup whipping cream
2 Tablespoons prepared mustard
2 Tablespoons capers
½ Teaspoon salt
½ Teaspoon pepper
1 Beef flavored bouillon cube
Cook steaks in melted butter in a large skillet over medium high heat 4 to 6 minutes on each side or until desired degree of doneness; remove from skillet and keep warm.
Add vermouth; cook over high heat deglazing the skillet by scraping particles that cling to the bottom.
Add green onion, water, whipping cream, capers, mustard, salt, pepper and bouillon cube.
Bring mixture just to a boil, reduce heat and simmer 5 minutes or until mixture is reduced to about 1 cup.
---
HOW TO FILET MIGNON with brie and spinach
When you learn how to cook filet mignon recipes you will also know how to cook beef tenderloin.
2 Pounds beef tenderloin 1 inch thick fillets
4 Large handfuls fresh spinach
½ Pound slices of brie
4 Tablespoons butter
1 Tablespoon chopped shallots
1 Tablespoon chopped mushrooms
½ Teaspoon thyme
White wine
Sauté shallots, mushrooms and thyme in butter lightly; add steaks and sauté on both sides lightly.
Season meat with pepper and add a little wine for flavor; cover meat with brie slices and spinach on top.
Cover and steam until spinach wilts; lift out filet with brie and spinach to serve.
NOTE: If desired top with glace de viande; it is delicious
GLACE DE VIANDE: From the French kitchen comes this glaze a beautiful way to cook beef when you learn how to cook filet mignon. Reduce brown stock slowly until the stock forms an even coating on a spoon inserted in it. Remove from heat and cool at which the mass solidifies and becomes very glutinous. Covered and refrigerated it will stay good for several weeks.
Go to Painless Cooking Home Page from How to Cook Filet Mignon