How to Make Mexican Food with Recipes
Before learning how to make Mexican food, you need to have an understanding of the history of Mexican food. Much like the United States, Mexico covers such a large area that the cuisine varies greatly from one area to another (or region to region).Because of the difference in local climate, geography, ethnic background and outside influences, recipes are very different.
The Northern region of Mexico borders the United States. Like our Southwest, this region is made up of arid and semi arid desert, with sandy soil and little rainfall. The early inhabitants of this area lived as hunters and gatherers. They hunted deer, rabbit and wild turkey from the northern plains and gathered whatever fruit and wild grasses that they could find to live on. When the Europeans arrived, they replace much of the corn with wheat and they found this area very good for grazing cattle. The people learned to preserve the meat by salting and drying it. It is now known for its meat dishes. The frugal people of this area enjoy a simple diet of comfort foods; heavy in fats and starches.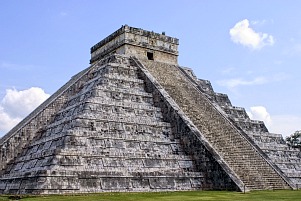 Authentic Mexican Recipes are deliciously seasoned with many local spices and peppers like Mexican rice, candy and salsa.
Learn how to make Mexican food like your own Bean Soup Mix Recipe and use it in other recipes like bean and rice or make an easy canned soup.
Mexican Pork Recipes like pork chili, pork loin and pork stew are very popular in the central and southern part of the country.
Make Easy Mexican Food Recipes like beef tacos, Mexican chicken soup, buttermilk cornbread, chicken flautas and easy guacamole.
Make a 6 or Seven Layer Mexican Dip Recipe, hot or cold for your next party; always a hit.
Making a Tamale Casserole Recipe or a tamale pie is the perfect dish for super or carry in dinner.
A hot baked Mexican Chicken Casserole Recipe makes a flavorful dish for special lunch or dinner.
Authentic Mexican Rice Recipes could be with beans, chicken, or Mexicali rice or Spanish rice; all tastefully seasoned.
Try one of these Mexican Corn Recipes as in dips served as appetizers, in cornbread or in a salad.
When you learn how to make Mexican food you must try this original delicious Tres Leches Cake Recipe from my friend in Mexico and read her story.
Most people love Flan Recipes; try my favorite with cinnamon of select one of the others including chocolate flan.
Many Mexican Beverage recipes are popular made with locally available ingredients like coffee and chocolate.
Like the other food, Mexican Cake Recipes are usually very moist and always flavorful and delicious; chocolate with coffee and cinnamon, filled chocolate Bundt, fruit cake and tropical cake recipe.
Make some Mexican Breakfast Bread Recipes starting with the famous tortilla and filling, fried sopapillas or sweet bread.
Mexican Egg Recipes appear in the diet all day long and not just for breakfast; chili con queso, egg casserole, egg salad, pumpkin flan. Mexican cake and huevos rancheros.
Try this original and delicious Mole Poblano Recipe from my friend in Mexico and read the story.
What is a Mexican Lasagna Recipe?  Try recipe for this original casserole made with tortillas or what I call "copycat" made with lasagna noodles.
Learn about and make one of the very flavorful Authentic Mexican Salsa Recipes to use as an appetizer of as a side with entrees.
Crockpot Mexican Recipes makes it easy to cook many long cooking flavorful dishes.
Central Mexico has become a wonderful melting pot for dishes from all over the world. This central plateau with Mexico City, enjoys culinary dishes like no other place in Mexico. It has access to many interesting ingredients which cannot be found anywhere else in Mexico. Even though this Central Mexico region adapts many dishes from outside, it has its own traditional foods basically like the Northern Mexico cuisine.
The Bajio Region is located in the southern part of the country. This area is best known for its celebration, conversation and food. This is a land of tall mountains and lush valleys. How to make mexican food in this region of Mexico is known for spicy chicken and vegetable dishes made by adding Mexican chilies. Being on the coast seafood is present in many recipes like cerviche. Being a place which frequents visitors from around the world, the cuisine has been influenced by many cuisines.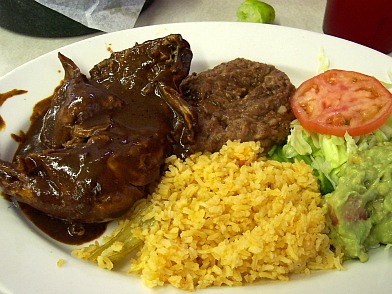 Depending on the area of this Pacific Coast region a variety of crops are grown to sustain them locally. Corn, beans, sorghum and wheat are grown in the temperate areas and in the tropical area you can find bananas, rice, sugar and coffee. This area is known for dishes with locally grown products and especially its spicy pork and goat dishes.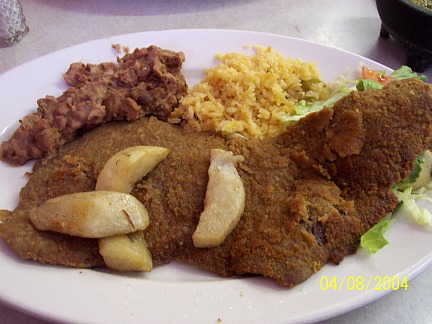 The Yucatan Region is known for its natural sweetness instead of spiciness. Honey is produced and many tropical varieties of fruits are grown in this area which enhance the cuisine. The food here is different from the rest of Mexico. It has influences from the French, the Caribbean and the Middle Eastern Cuisine as well as its own local Mayan culture. This area is known for its turkey and pork dishes served with a sweetness from the fruit and honey.

How to make Mexican food in Baja California Peninsula is a Mexican extension of California. The area has a lot of Spanish influence in the foods and is well known for its Caesar salad recipe and paella. Fresh seafood is used in much of the cooking. This is the primary wine growing region and wine is infused in the cooking.
When you learn how to make Mexican food, you will find many ingredients come from this country. We take for granted the part Mexico plays in the production of wonderful Mexican vanilla beans and chocolate. Tomatoes, onions and garlic are infused in many recipes like salsa. When we think of Mexican food, the first thought is to the many Mexican peppers; and there are many. Chili powder, along with other spices and herbs is what make the Mexican cuisine. Cinnamon, Mexican oregano, cumin and cilantro are a must when cooking Mexican food.
CHILIES RELLENOS RECIPE

8 Fresh long green chilies

1 Cup flour

8 Eggs

½ Pound grated sharp Cheddar cheese

2 Tablespoons chopped onion

Salt/pepper

Oil for frying


Wash chilies and make one slit down side; remove seeds.
Mix cheese and onion; fill chilies.
Mix flour, salt and pepper; set aside
Separate eggs and beat whites until stiff; beat yolks until very light.
Add yolks to whites beating constantly.
Dip damp chilies into flour and then using a large spoon, dip chilies into the egg.
Fry two chilies at a time in a skillet with ½ inch hot oil until golden brown turning only one time.

---
HOW TO MAKE GUACAMOLE
This is the most popular recipe when you know how to make Mexican food.

2 Medium size ripe avocados

Dash Tabasco sauce

Juice of ½ lime

¼ Cup French dressing

1 Teaspoon finely chopped chilies

1 Large chopped tomato

1 Tablespoon finely chopped onion

Salt/pepper

¼ Teaspoon garlic powder


Peel avocados; remove and save seeds; mash avocados with fork and beat until almost smooth.
Add remaining ingredients and mix well; bury seeds in the dip. (This will keep guacamole from turning dark)
Cover with plastic wrap and refrigerate; remove seeds before serving.

Painless Cooking
› Mexican