Lamb Stew Basically Traditional Irish Recipes
Lamb stew recipes are the favorite of the traditional Irish recipe for most of the Irish people. Irish lamb recipes are so popular and stew is a hearty and robust dish so welcoming to a colder damp climate like Ireland.
It was traditionally made with lamb or mutton. The long cooking period for stew allowed time to tenderize the cheaper more available cuts of meat. These recipes can be conveniently prepared early in the morning and left on all day cooking.
There are many Irish or (lamb) stew recipes, each adding a variety of other ingredients at the time of making. Because potatoes have been so abundant in Ireland, they are almost always included in the recipes. You will find recipes which also include parsnips, turnips, onions, carrots and many other locally grown vegetables. Many people also like to add grains to their stews like barley. You will also find recipes in which locally brewed beer and whiskey is used to enhance the flavor.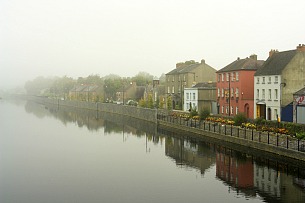 IRISH STEW RECIPE
This Irish stew is one of the typical lamb stew recipes.
2 Pounds cubed lamb
2 Large onions, in chunks
4 Medium potatoes, peeled and cubed
3 Carrots, cleaned and cut in chunks
1 Cup white wine
1 Cup catsup
1 Can tomato soup
1 Teaspoon garlic powder
1 Teaspoon salt
1 Teaspoon coarse black pepper
1 Teaspoon rosemary
1 Box frozen peas
2 Tablespoon cooking oil
In a large skillet, brown the onion and the lamb in hot oil. Put in a slow cooker. Add the remaining ingredients and stir to blend well. Cook for 6 to 8 hours until meat is tender. NOTE: you could put these ingredients in a covered roaster instead of a slow cooker and place in the oven at 350F degrees for 1 to 2 hours, checking meat for tenderness. You may need to add a little water if it get too dry. I do this quite often.
---
LAMB STEW WITH VEGETABLES
Many lamb stew recipes as well as most Irish stew recipes include many locally grown vegetables making these dishes very healthy.
1 Lamb shoulder (3 pounds) cut into 2 inch chunks
¼ Cup butter
1 Large chopped onion
1 Minced clove garlic
Salt/pepper
½ Teaspoon dried mint
¼ Cup chopped fresh parsley
Hot water
3 Pounds fresh vegetables (potatoes, carrots, squash, peas or green beans)
In large heavy pot brown meat in hot butter; add onions, garlic and seasoning.
Sauté mixture until tender; add enough hot water to cover meat, cover with lid and simmer on low heat about 1 hour or until meat is tender.
Add desired vegetables and continue to simmer until vegetables are tender (Add more water if necessary).
Do not stir mixture.
---
HOW TO MAKE IRISH STEW
This is one of the lamb stew recipes prepared with dumplings; it is delicious.


Cut three pounds of lamb into 2 inch chunks.


Put meat into heavy kettle and cover with boiling water.


Cook slowly two hours or until tender.


After cooking 1 hour add ½ cup each carrots and turnips cut in ½ inch pieces and 1 sliced onion.


Combine dumpling recipe and have ready.


Fifteen minutes before serving add 4 cups precooked sliced potatoes (parboil before adding).


Dilute ¼ cup flour with enough cold water to form smooth paste; stir into stew.


Season with salt and pepper and drop dumplings on top of stew.


Cover pot with lid and steam until dumplings are cooked.
---
DUMPLING RECIPE
2 Cups flour
4 Teaspoons baking powder
¾ Cup milk or more
½ Teaspoon salt
2 Teaspoons butter
Combine and sift dry ingredients; work in small pieces of butter.
Gradually blend in milk; add enough milk to be able to drop by spoonfuls.
---
MOROCCAN STEW RECIPE

This is a delicious recipe for lamb stew; the aromatic saffron permeates this Moroccan stew recipe. Served over rice it is garnished with buttered almonds and raisins and the top is garnished with half of a hardboiled egg. So delicious!

3 ½ Pounds lamb stew

2 Tablespoons olive oil divided

2 ¾ Cups chopped onion

3 Cloves chopped garlic

1/3 Cup chopped fresh parsley

2 Whole cloves

1 Teaspoon ground ginger

4 Threads of saffron

2 Bay leaves

1 Tablespoon salt

1 Teaspoon black pepper

2 Cans (14 ½ ounces each) chopped tomatoes (do no drain)

2 Large onions in quarters

¼ Cup butter melted and divided

2/3 Cup sliced almonds

¾ Cup raisins

8 Cups hot cooked rice

4 Hard boiled eggs in halves


Brown lamb in 1 ½ =tablespoons olive oil in large Dutch oven over medium high heat.
Remove meat from pan and set aside; reserve drippings in pan.
Add remaining ½ tablespoon olive oil, chopped onion and garlic to pan.
Cook stirring until onion is tender; add parsley, whole cloves, ginger and saffron and cook for 2 minutes.
Return meat to pan; add bay leaves, salt, pepper and tomatoes.
Bring mixture to a boil, reduce heat, cover and simmer for 90 minutes.
Uncover and cook 20 minutes longer; remove and discard cloves and bay leaves.
Cook onion quarters in 3 tablespoons butter over medium high heat until golden stirring occasionally.
Cool almonds in remaining 1 tablespoon butter over medium high heat until light brown while stirring.
Stir in raisins with almonds; set aside.
Serve stew over rice; top with cooked onions, almond mixture and egg half.

Go Painless Cooking Home Page from Lamb Stew